Killer Ingredients In Your Food & Cosmetics
Killer Ingredients In Your Food & Cosmetics * How An App Can Help You Solve The Mysteries About Daily Toxins
How An App Can Help You Solve The Mysteries About Daily Toxins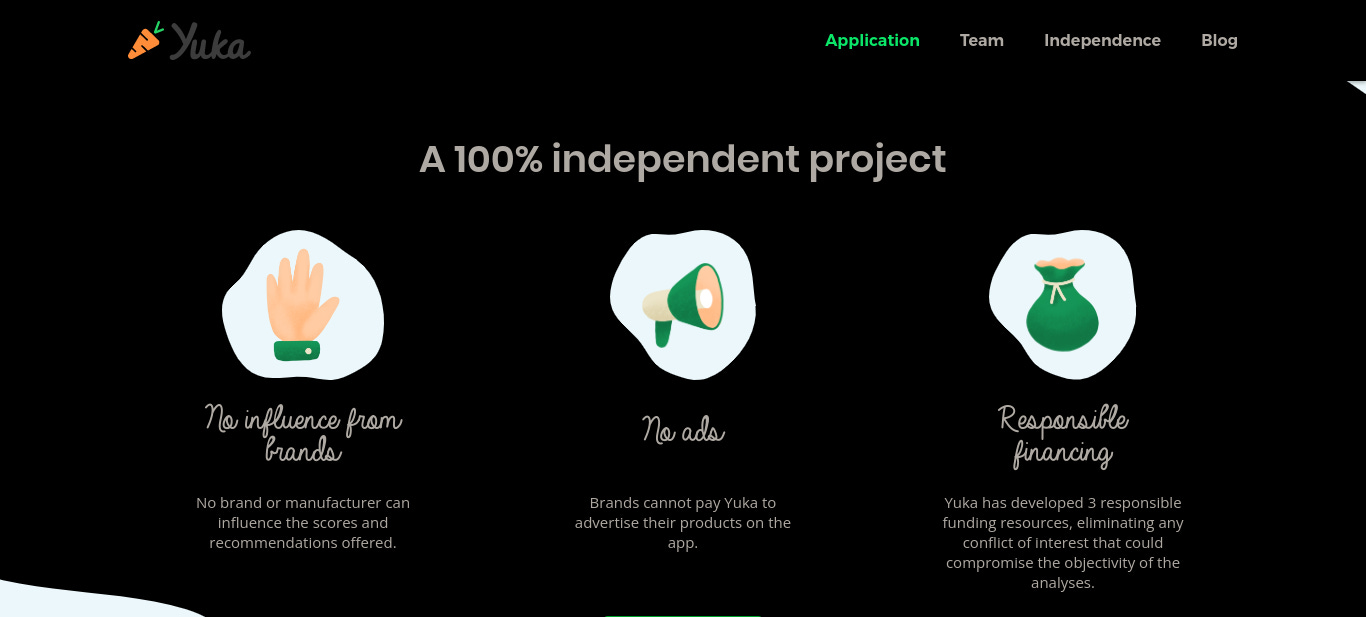 If you wonder why I am writing an article about an app that analyzes cosmetics and food about dangerous toxins on a crime novel and artificial intelligence blog, think again. In my crime novel series about the Canary Islands, I am incorporating new exciting technology conflicting with human flaws and creating real drama based on exciting settings that anyone can visit for real in the Canary Islands.
Disclaimer: I was not paid to write this article by Yuka.io, I am really just a fan. I am was not paid to mention any of the products in a negative or positive way, this is my own personal opinion based on real-life experience.
Yuka: Shedding Light Into What Is In Your Food & Cosmetics
There are quite a few apps out there that help you to scan bar codes and help you to understand the significance of the ingredients. But none has the reach as Yuka. It is now my favorite app because it works in so many countries and for sure in both countries, I frequently travel because I live in Spain and have family in Germany. Yuka works also in Unites States, United Kingdom, Canada, Australia, Ireland, France, Belgium, Switzerland, Luxembourg, and Italia.
Murder Content | How Far Can Artificial Intelligence Go? is a reader-supported publication. To receive new posts and support my work, consider becoming a free or paid subscriber.
Most of us are clueless about what the ingredients mean. It is for sure that nobody has the time to read and investigate when they have a product in their hands at a store. Even if anyone actually could read these microscopic letters anyway.
So you have this awesome product in your hand at the store right now. And the question is: to buy or not to buy?
Scan Your Product Before You Buy It
Yuka helps you to scan a bar code before you buy something really stupid. Like me just the other week when I was tempted to buy a shower gel in my neighborhood store in Tenerife- It looked so deliciously orange flavored that I was shocked at home that it actually did contain (drum roll please!) Methzlchloroisathiayolinone. WTF! A hazardous element was is banned since April 2016 in leave-on products.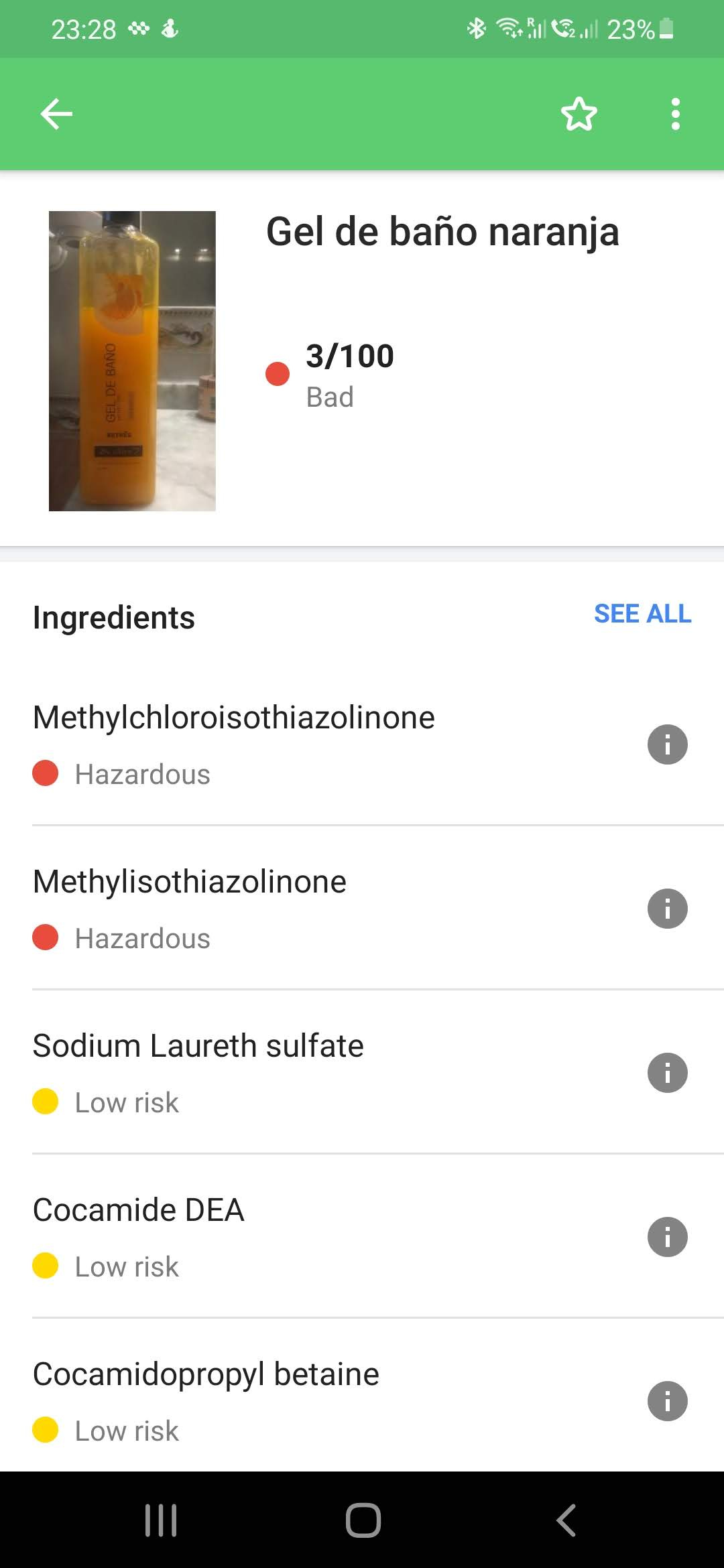 Well, wasn't it to be expected, because it was a cheap product for under 2 Euros? Here comes the revealing spoiler Alert: A price of a product says absolutely nothing about the quality!
Independent: Yuka warns and recommends products independent of the manufacturer
Look at this. I was using a fingernail care product that made me believe it is almost just "apricot oil" (also a cheap product for under € 3!), and I was completely shocked that it contains two hazardous components.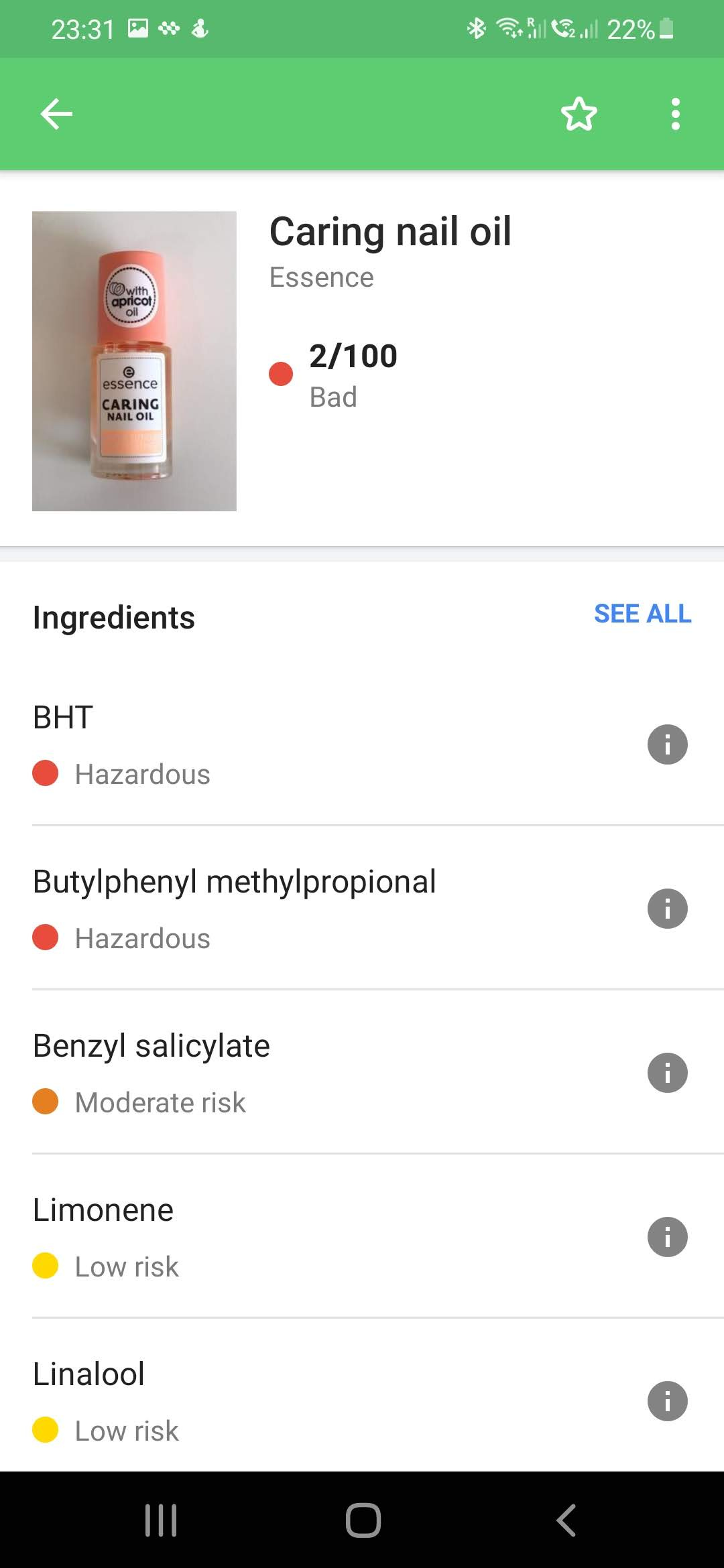 What the surprising positive shock was that the same company for the same price point is selling another fingernail oil care product that has a perfect rating with no problematic ingredients at all. For the same low price point under €3!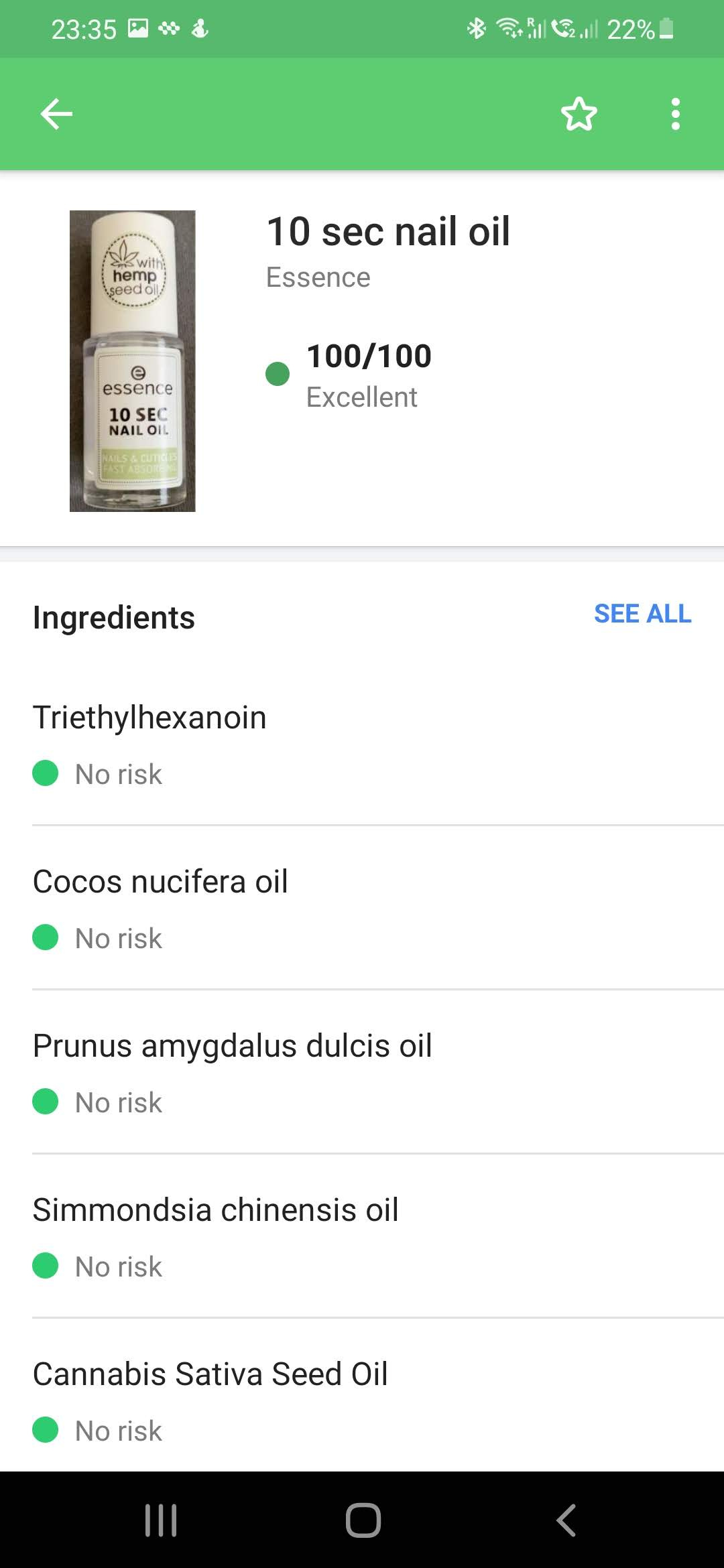 On a side note my overall favorite "vegan waterbased" (this is almost without any smell!) that avoids a lot of toxins found in nail polish has still quite a rather disappointing rating of "poor". Mind you that their nail polish remover itself is rated "awesome".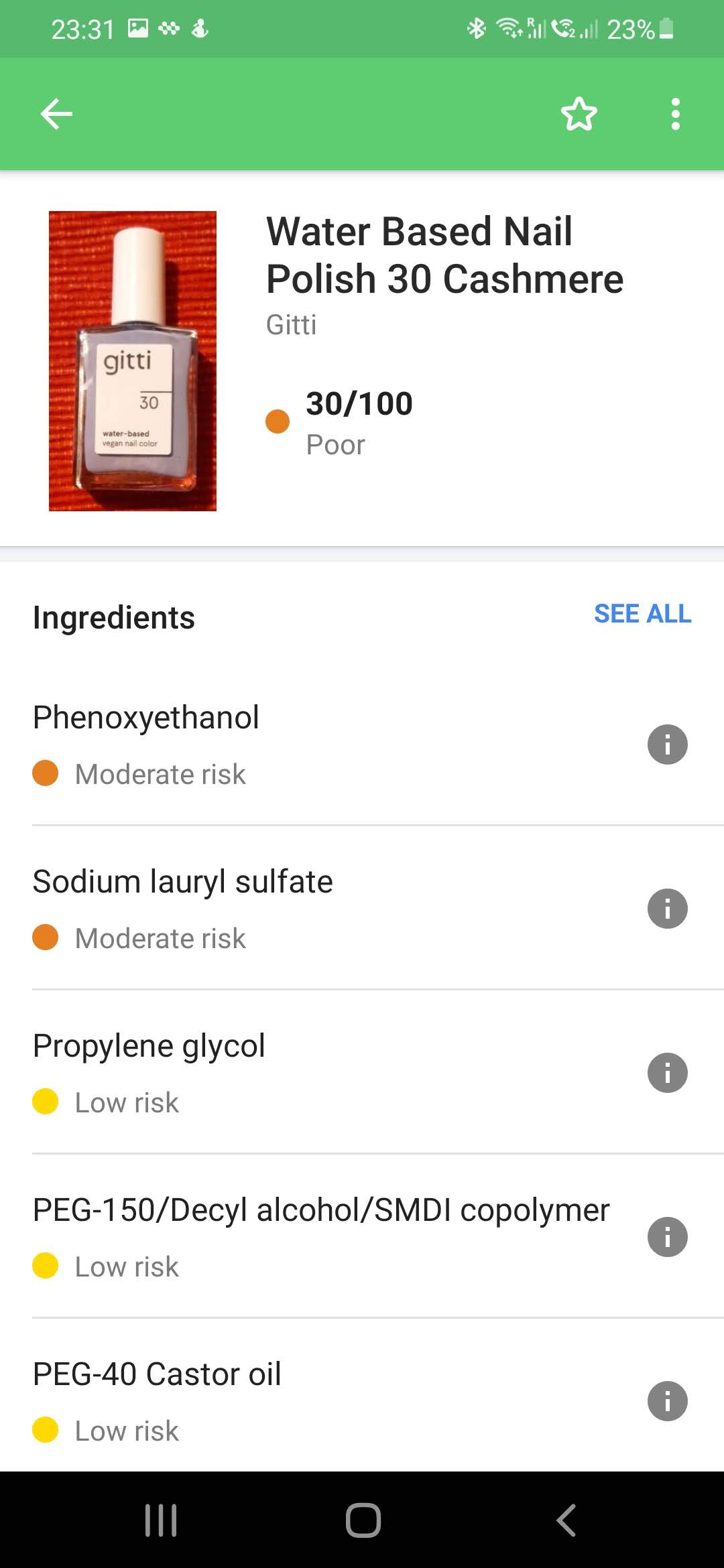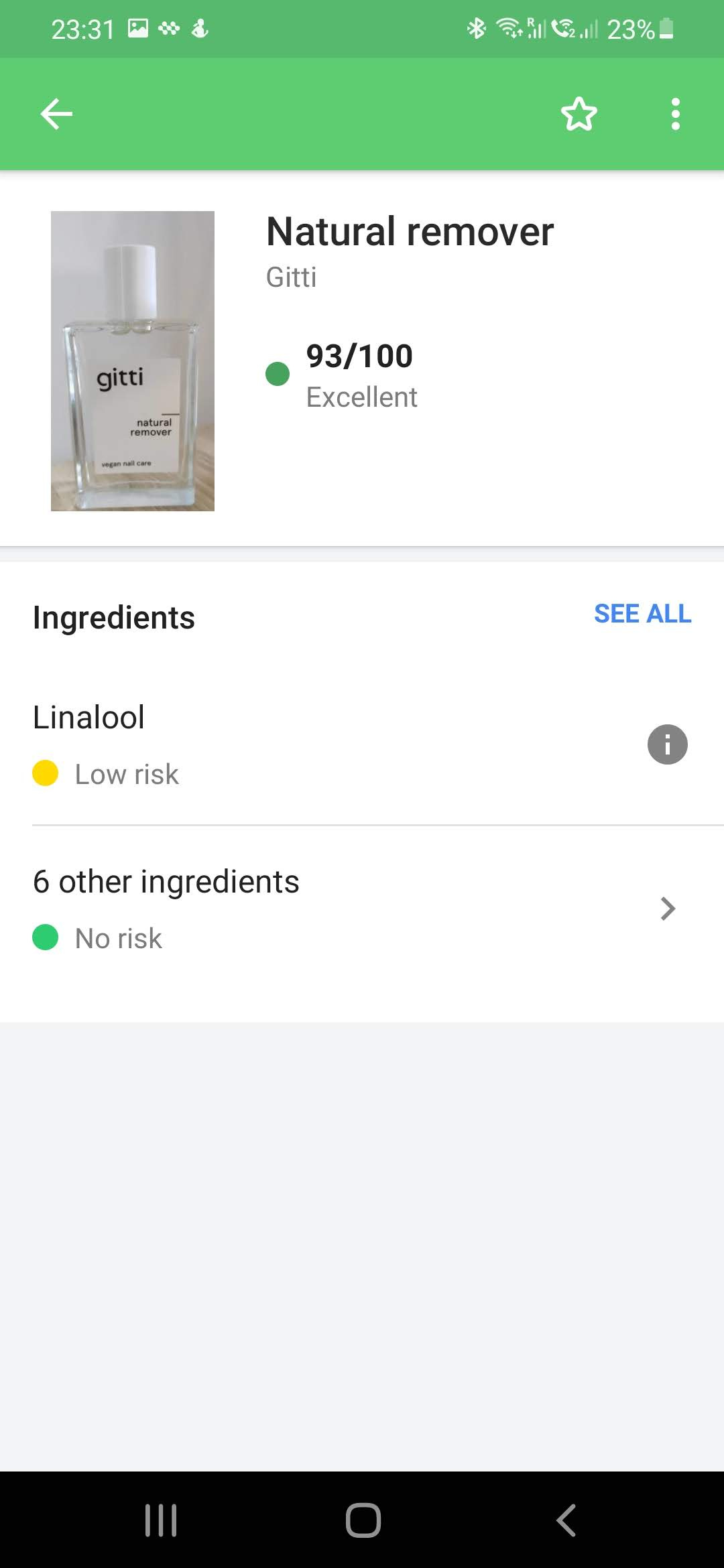 If you are confused about why I am so interested in fingernail polish... The mysterious serial killer in Dine Opinion wears vegan yellow fingernail polish and influences also one of the main characters in the struggle about identity. And hell, yes, I do wear it myself.
further reading: https://www.canaryislandsmurders.com/nailpolish/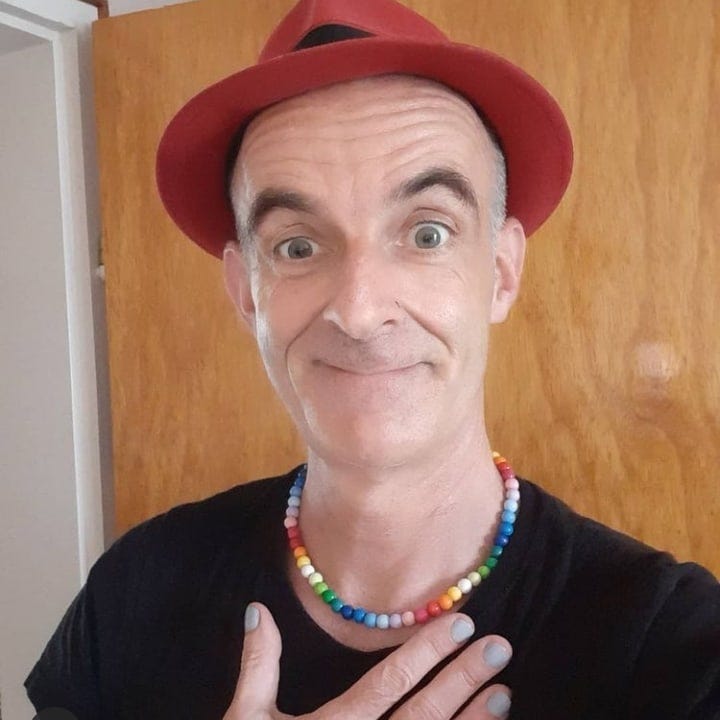 Independent Recommendations For Alternative Products
I like Yuka because it gives you alternative recommendations that are not sponsored and not paid for. Just based on the ingredients. And here comes another Canary Islands-based storyline into play.
Not all Canary Island Aloe Vera Products Are What They Pretend To Be
Ok so I have used one of the companies that produce genuine Aloe Vera products in the past in Lanzarote and I still have fallen for inferior products, even though I live so many years on the islands here for sure.
Secret plot line ahead for the Lanzarote Crime Novel as part of the Canary Islands Murders series for sure where cheap imitators will create real turmoil mafia style along with a few dead bodies in the most stunning settings.
Do not trust Amazon Recommendations Just Like That
For some reason, I got tricked into buying an Aloe Vera cream for my mother that had a nice pistachio smell to it (we all know that Aloe Vera itself has a terrible smell!). I should have known better. It is not a secret that "Amazon Recommends" often means... that this product just sells like crazy on the platform. No matter how toxic or unhealthy it is.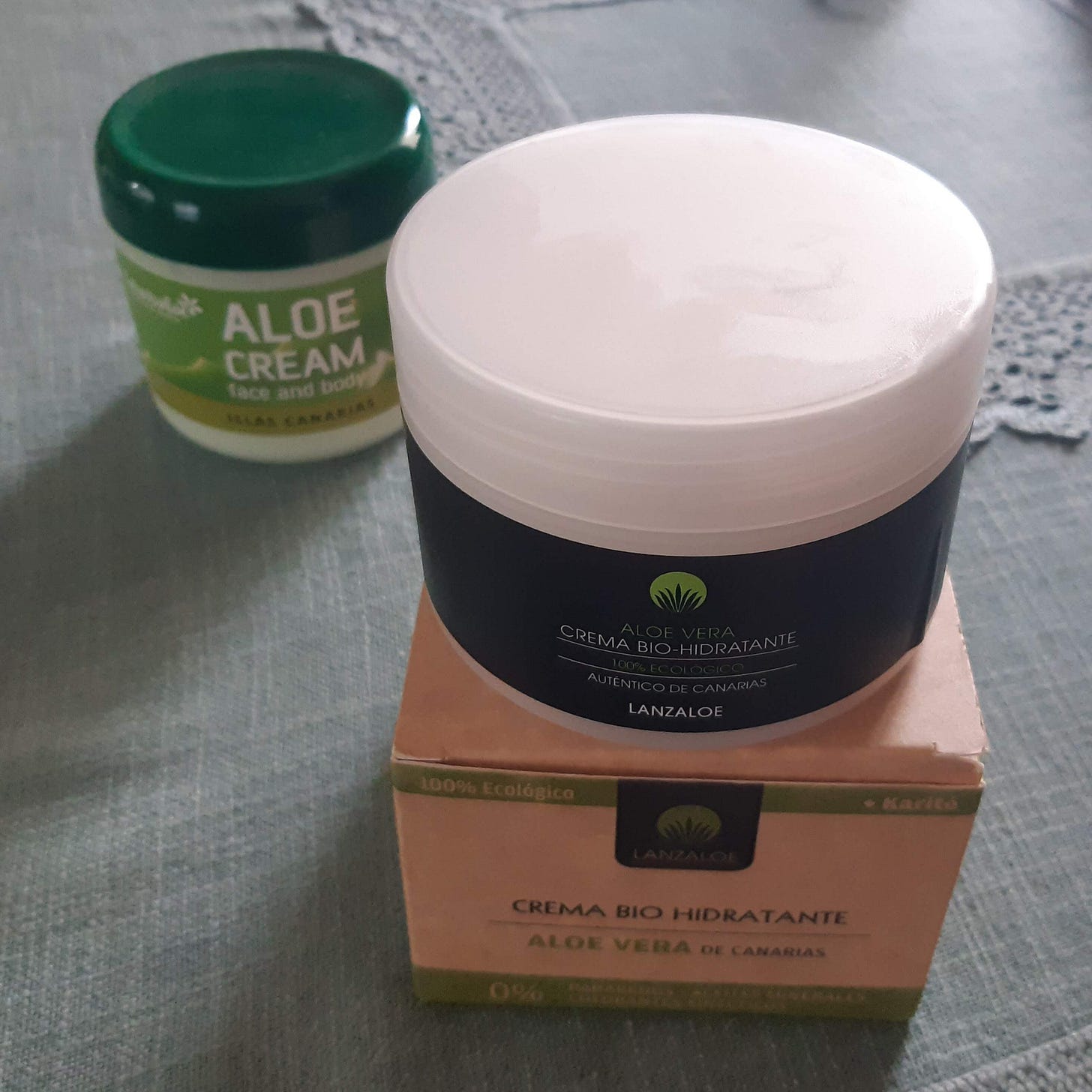 But when I scanned the product in question I was shocked that they sell something from the island from Tenerife still using mineral oil parrafinum that contains problematic residues such as MOAH and MOSH (do not worry the Yuka app explains it in simple words where the danger lies!). And BHT, an even more hazardous allergen?!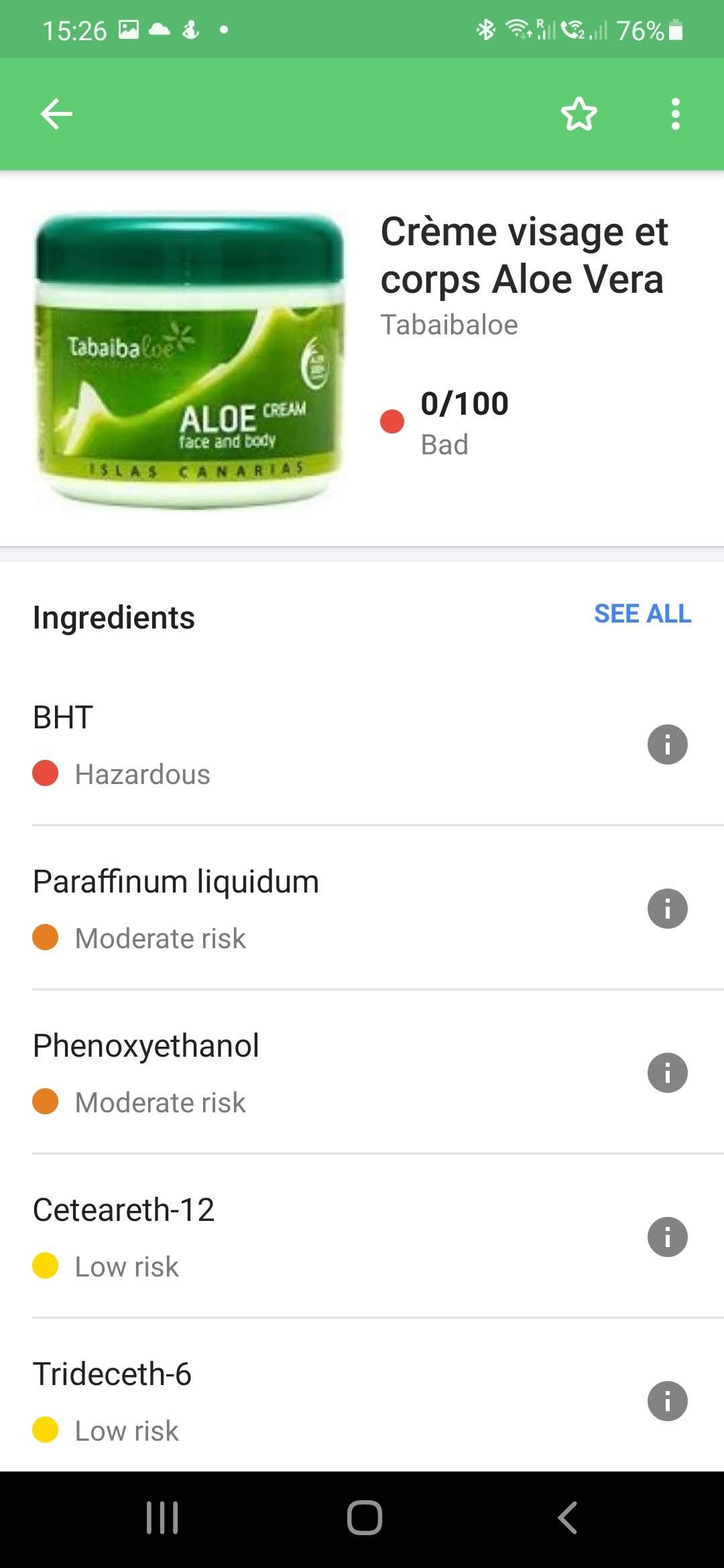 Yuka recommended I buy from an original Lanzarote-based manufacturer instead.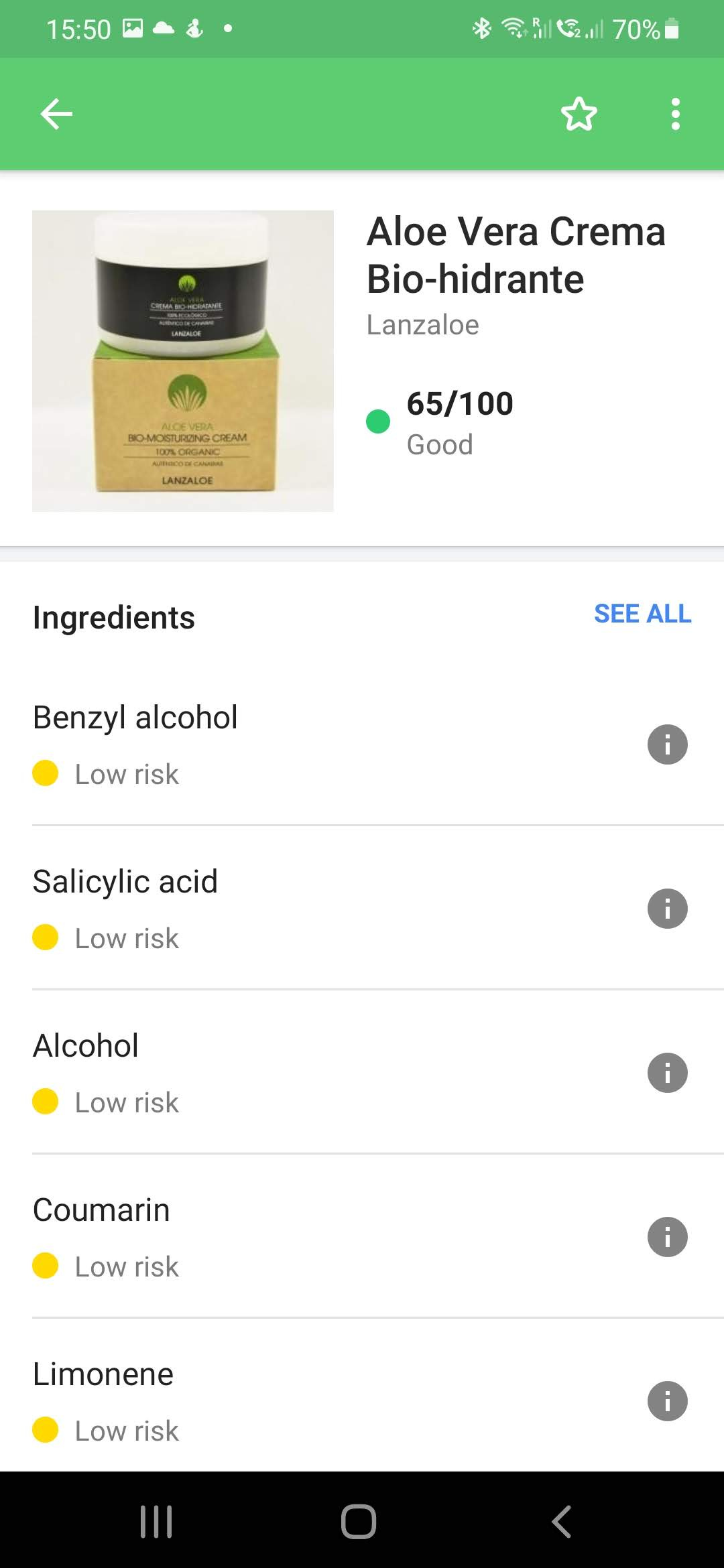 I am glad I am switched over to it. In this case, the price difference is really justified. The dangerous product costs around €7-8, the good product alternative €22.
Is the Yuka App free of trouble and mistakes?
The Yuka app is not 100% perfect, but the team is very responsive if you find errors and you can easily add products yourself and get them rated within minutes when you photograph the ingredients list yourself. However: I also see a little bit of a danger here. Someone just could create a "fake" ingredients list with good items while the original product still might contain dangerous ones. But the community and the team will hopefully spot such fraudulent uploaded items for sure. (I have not found any of those so far, but this is me as a crime novel writer - one of my characters is a young hacker after all!)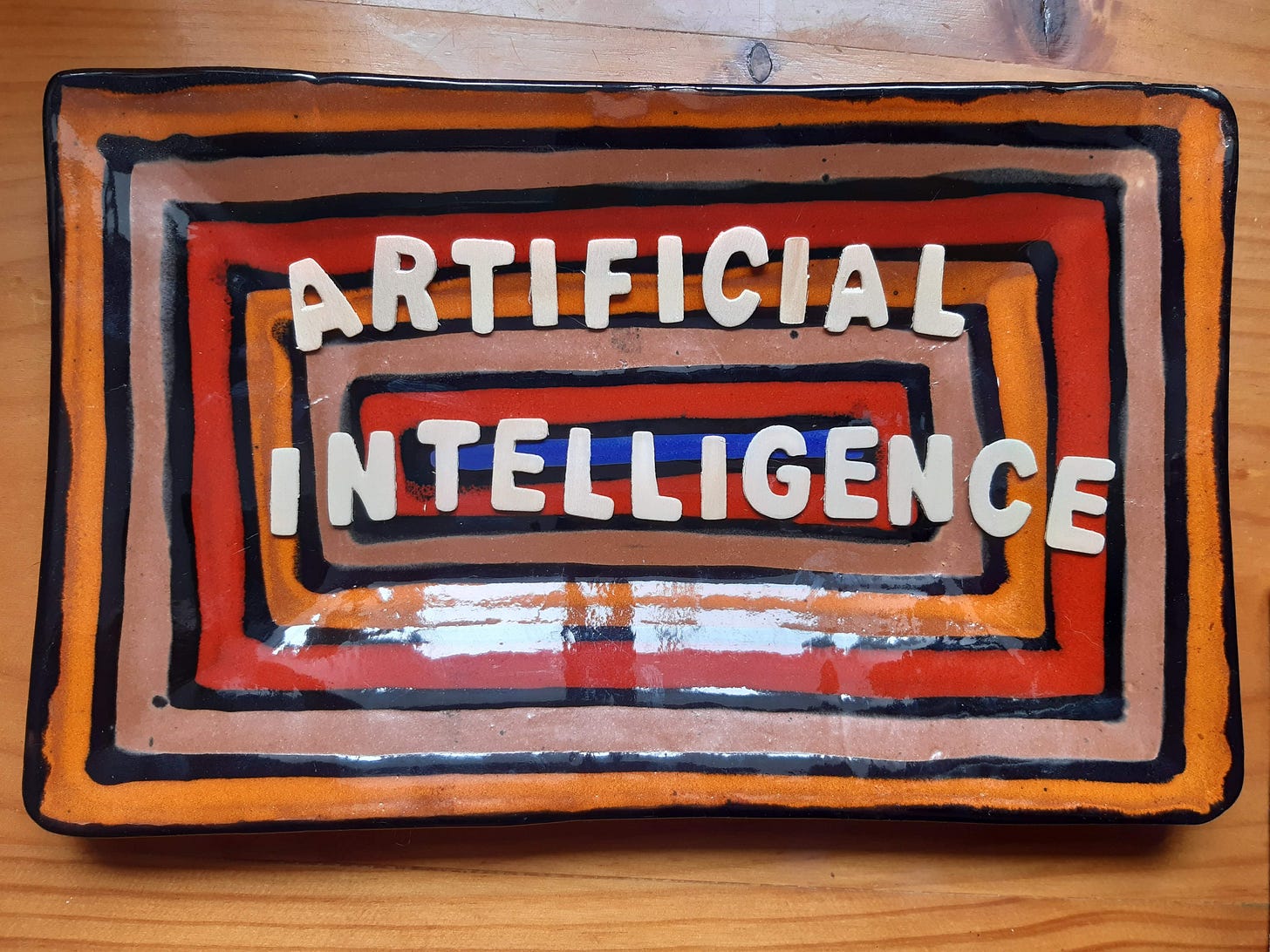 Murder Content | How Far Can Artificial Intelligence Go? is a reader-supported publication. To receive new posts and support my work, consider becoming a free or paid subscriber.